Hours: By Appointment Only
Science North & Dynamic Earth
Bryston's is proud to be the exclusive caterer for Dynamic Earth and Science North since 2006 and 2013, respectively. We offer a variety of special menu options for these venues. See more details on these venues and on our special menus below.
Science North and Dynamic Earth's
Exclusive Caterer since 2006
Bryston's Catering has been the exclusive caterer to Dynamic Earth for over 10 years, and to Science North for over three years. See more about these venues by clicking below.
See Venue
Want more information on your catering options?
Special Menus
We offer a variety of special menu options, exclusively for Science North and Dynamic Earth. View the menus for each option below. Please note that menus can be customized to suite your personal taste and needs.
We can turn your vision into a brilliant reality.
Let your mouth water while you browse some of the dishes and buffet set ups we have done recently on our Facebook page.
BOOK A CONSULTATION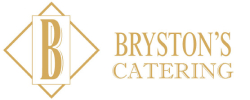 Butler Style Hors D�Oeuvres
** WHITE GLOVE AND SILVER SERVICE**
$22 / DOZEN
VIENNESE SWEET & SOUR MEATBALLS
MINI QUICHE WITH HAM & CHEESE
WILD MUSHROOM TARTS
BRUCHETTA TULIP WITH TOMATOES, OLIVE OIL & BASIL
$24 / DOZEN
THAI VEGETARIAN FRESH ROLLS
MINI GRILLED CHEESE WITH APPLES & SHARP CHEDDAR
MINI SPANIKOPITA WITH SPINACH & GOAT CHEESE
GRILLED ASPARAGUS WRAPPED IN PROSCUITTO
SMOKED SALMON & HERB CREAM CHEESE CANAPES
$26 / DOZEN
GREEN CURRY CHICKEN SATAY WITH SWEET CHILI SAUCE
BACON WRAPPED SEA SCALLOPS
MINI BEEF WELLINGTONS
JUMBO SHRIMP WITH GARLIC, BUTTER & HERBS
DOUBLE CHOCOLATE DIPPED STRAWBERRIES
PLAN ON 3-5 PIECES PER GUEST FOR A PRE-DINNER SERVICE
PLAN ON 8-10 PIECES PER GUEST FOR A COCKTAIL RECEPTION
PRICES SUBJECT TO APPLICABLE TAXES & A 15% SERVICE CHARGE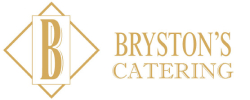 SCIENCE NORTH
PLATED DINNER SERVICE
ENJOY THE FINEST IN SEASONAL ENTR'S.
PLATED DINNER SERVICE INCLUDES:
CHOICE OF SOUP OR SALAD
CHOICE OF ENTREE
CHOICE OF DESSERT
CHEF'S CHOICE POTATOES & SEASONAL VEGETABLES

SALAD/SOUP SELECTIONS

GARDEN SALAD
with julienne carrot, cucumbers, toasted almonds & currents with honey balsamic dressing
BABY SPINACH SALAD
with mandarin oranges, Kalamata olives & feta cheese with red wine & citrus dressing
POTATO & LEEK SOUP
garnished with creme fraiche
ROASTED BUTTERNUT SQUASH SOUP
with cilantro oil
ENTR'E SELECTIONS
6oz. GRILLED ATLANTIC SALMON
with rosemary, white wine & cream
10oz. PORK LOIN CHOP
braised with apples, brandy & cream or classic peppercorn sauce
7oz. ROAST CHICKEN SUPREME
stuffed with risotto, cranberries, sage & brie cheese garnished with roast pan jus
7oz. BONELESS CHICKEN BREAST
stuffed with spinach, goat cheese & sundried tomatoes with roasted red pepper & goat cheese cream sauce
4 oz. GRILLED BEEF TENDERLOIN & 4oz. GRILLED CHICKEN BREAST
with a green peppercorn, brandy cream sauce
$6.00 extra
10 oz. ROAST PRIME RIB
with roast pan jus
$8.00 extra
DESSERT SELECTIONS
CHOCOLATE TRUFFLE CAKE WITH STRAWBERRY COULIS
WITH CHOCOLATE BLUEBERRY CHEESECAKE WITH BLUEBERRY COULIS
VANILLA BEAN CREAM BRULEE WITH FRESH BERRIES
$38.00 PER GUEST
ALL PRICES ARE SUBJECT TO APPLICABLE TAXES & A 15% SERVICE CHARGE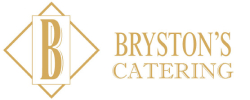 SCIENCE NORTH
BUFFET DINNER SERVICE
PACKAGE INCLUDES:
ASSORTED ROLLS & BUTTER
ASSORTED MINI PASTRIES
COFFEE & TEA
CHOICE OF 3 SALADS
CHOICE OF 2 HOT MEAT ENTREES
CHOICE OF 3 VEGETABLE & PASTA SELECTIONS

SALAD SELECTIONS
(SELECT 3)
CLASSIC CAESAR
POTATO & DILL
THAI COLE SLAW
SPINACH SALAD WITH ORANGES & ALMONDS
MEDITERRANEAN GREEK
ROMAN BEAN & CHICK PEA
VEGETABLE & PASTA SALAD
GREEN BEAN & CHERRY TOMATO

HOT MEAT SELECTIONS
(SELECT 2)
ROAST BEEF AU JUS
STUFFED ROAST PORK LOIN
BACON WRAPPED PORK TENDERLOIN WITH PEPPERCORN SAUCE
VEAL SCALLOPINI WITH MUSHROOMS & MARSALA WINE
ROSEMARY CHICKEN BREAST
GRILLED BBQ CHICKEN

VEGETABLES & PASTA SELECTIONS
(SELECT 3)
SEASONAL VEGETABLE MEDLEY
ROASTED POTATOES
MINI NEW POTATOES
RICE PILAF
PEROGIES WITH CARMELIZED ONIONS & SOUR CREAM
SPINACH & RICOTTA LASAGNA
BOW TIE PASTA PRIMAVERA
PENNE & TOMATO SAUCE
PENNE WITH TOMATO CREAM SAUCE
PENNE WITH BROCCOLI, SUNDRIED TOMATOES, GARLIC & CHILIS

$42 PER PERSON


PRICE IS SUBJECT TO APPLICABLE TAXES & A 15% SERVICE CHARGE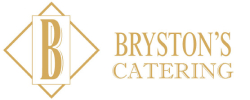 LATE NIGHT COFFEE SERVICE
COFFEE
TEA
DECAF COFFEE
SERVED WITH MILK & CREAM
$65.00 (25 CUPS)
$75.00 (30 CUPS)
$110.00 (50 CUPS)
ALL PRICES ARE SUBJECT TO APPLICABLE TAXES & A 15% SERVICE CHARGE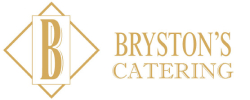 MIRROR & PLATTER DISPLAYS
SHRIMP COCKTAIL PYRAMID
80 JUMBO SHRIMP SERVED ON A DECORATED PINEAPPLE
WITH COCKTAIL SAUCE & LEMON
$170.00
MARKET VEGETABLE DISPLAY

(SERVES 25)
AN ASSORTMENT OF FRESH VEGETABLES SERVED
WITH OUR HOMEMADE CREAMY DILL & GARLIC DIP
$52.00
CANADIAN SMOKED SALMON
(SERVES 15-20)
SIDE OF SMOKED SALMON SERVED WITH
SLICED BOILED EGG, PUMPERNICKLE, ONION, LEMON & CAPERS
$85.00
SLICED FRUIT DISPLAY
(SERVES 30)
AN ASSORTMENT OF MELONS, BERRIES, KIWI, CITRUS & GRAPES
ATTRACTIVELY PRESENTED ON A MIRROR
$100.00
CHEESE & GRAPES
(SERVES 25)
CANADIAN & IMPORTED CHEESES SLICED AND GARNISHED
WITH GRAPES AND ASSORTED CRACKERS
$100.00
VARIETY SANDWICHES
(20 SANDWICHES)
CHICKEN SALAD, EGG SALAD, TUNA, SALMON, HAM & CHEESE, ROAST BEEF
CUT IN FINGERS AND QUARTERS
$100.00
EUROPEAN MEAT PLATTER
(SERVES 25)
BLACK FOREST HAM, GENOA SALAMI, ROAST BEEF, PORKETTA & CHICKEN BREAST, SERVED WITH HOMEMADE ROLLS, PICKLES & OLIVES
$100.00
ASSORTED PASTRY TRAY
(SERVES 25)
CHOCOLATE DIPPED STRAWBERRIES, CREAM PUFFS, MINI FRUIT FLANS, ALMOND COOKIES & ASSORTED SQUARES
$110.00
SEAFOOD CENTERPIECE
150 JUMBO SHRIMP, CRABMEAT PATE, 2 SMOKED SALMON FILET, KIWI CLAMS, LEMON, PUMPERNICKLE, COCKTAIL SAUCE - DECORATED ON A MIRROR.
$375.00
THIN CRUST GOURMET PIZZAS
(12 SLICES)
$24.00 EACH
ALL PRICES ARE SUBJECT TO APPLICABLE TAXES & A 15% SERVICE CHARGE